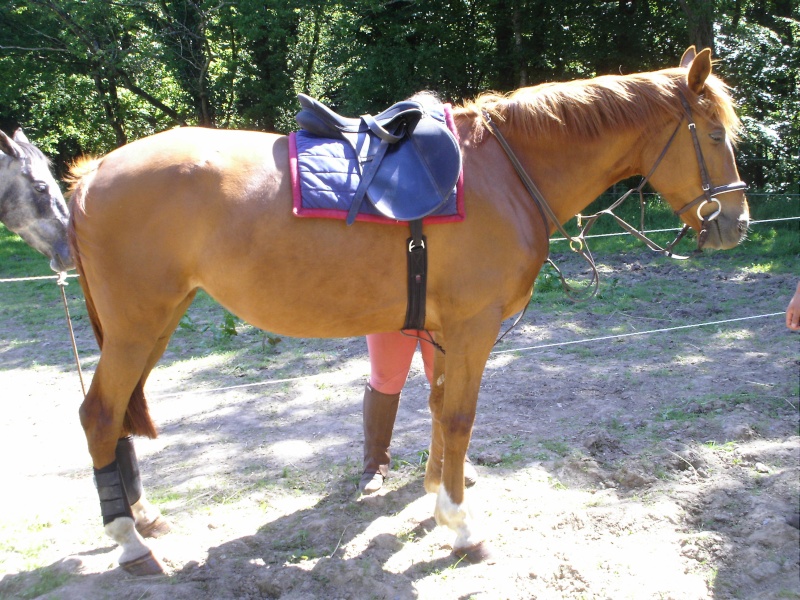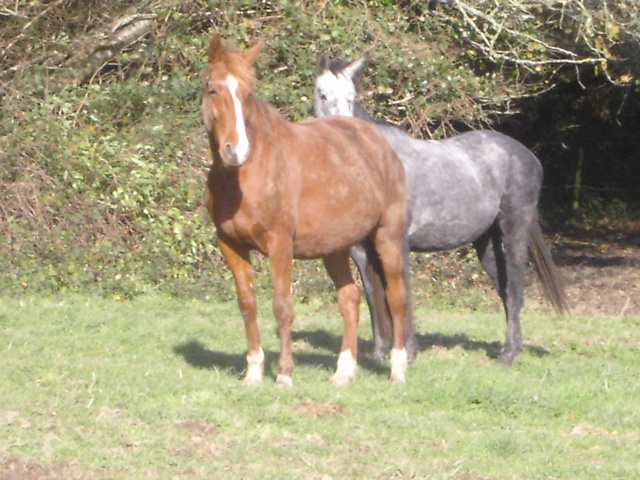 Our lovely 16.3hh Trotteur Francais mare saffron is in foal to murphy.
It was bit of a OMG moment on christmas day to find her udders had filled up a bit, when she has been in season all summer and showed no signs of being in foal.
The foal should be born in about jan/feb time 2010 and it will be intresting to see if murphy makes it 3/3 for coloureds and colts.